Wood fired sourdough made by hand with passion and organic grain milled on our farm at Mardan.
 Oak and Swan Sourdough is a small wood fired organic bakery in Mardan, South Gippsland. We mill our own flour from organic Victorian grain, making sourdough and other goods which are baked in our wood fired oven.
We make our sourdough from scratch, using only organic flour, rain water, and salt. All our flour is stone ground, milled fresh every week in our Austrian grain mill, in the bakery. This ensures fresh flour with all it's natural goodness and no additives. This flour is added to the starter ( the starter culture, made from organic wholegrain flour and rain water ) before each bake, with rain water, salt, and organic wholegrains, seeds, nuts, vegies, herbs, fruit, and spices, depending on what type of bread it is to be. It is mixed slowly and gently in a spiral mixer before long resting. The dough is then divided and shaped by hand before another long rest. When the loaves are ready they are loaded into the wood fired oven for baking.
The oven is a 40 loaf Alan Scott oven. It is built into the side of our bakery and is fired before each bake with hardwood, and pine from the many pine trees on the farm. Once the oven is heated and the fire burnt away, the ash is raked out and the bricks cleaned with a damp cloth. The loaves are then loaded into the oven with a wooden peel. Several batches of bread are baked in the residual heat of the oven. Between firings, the oven retains heat which we use for drying fruit, toasting ingredients, and other baking requiring a low heat.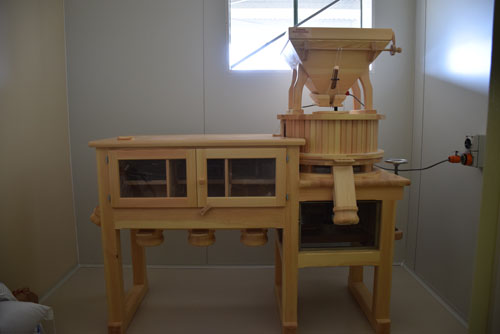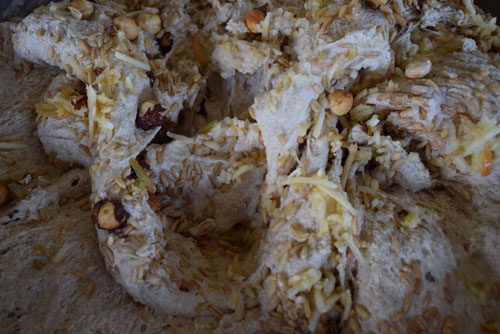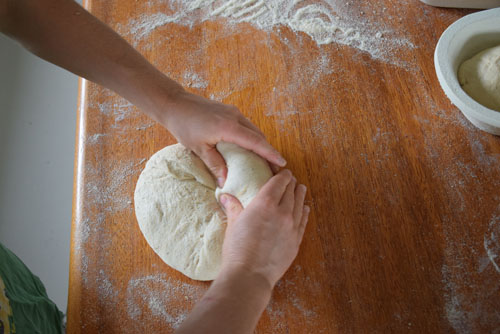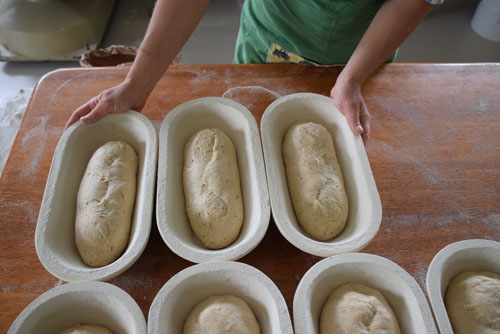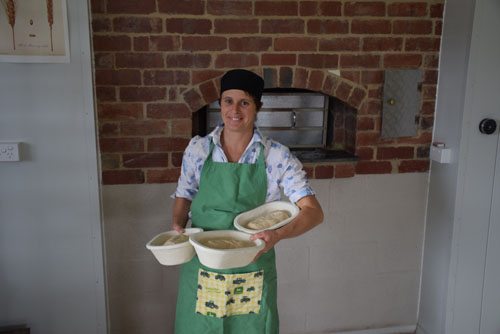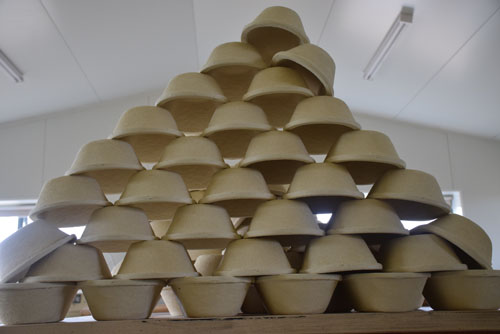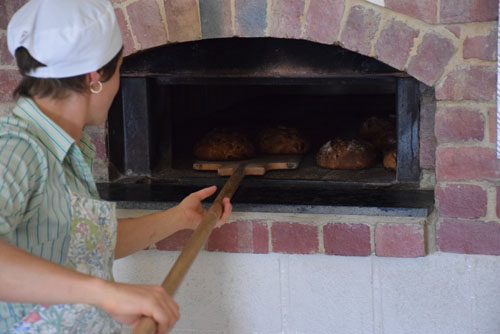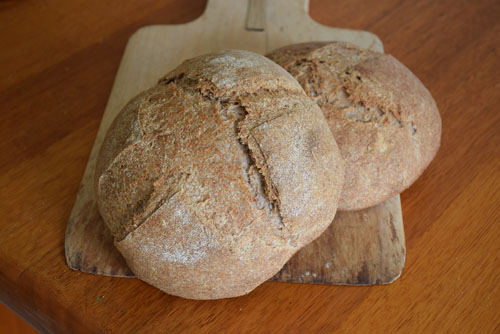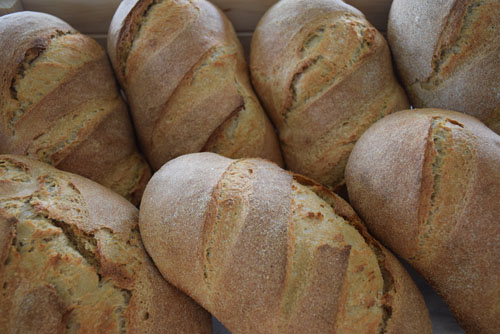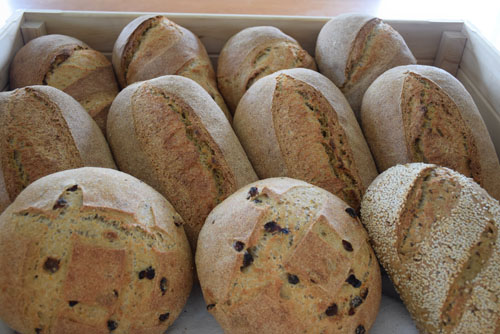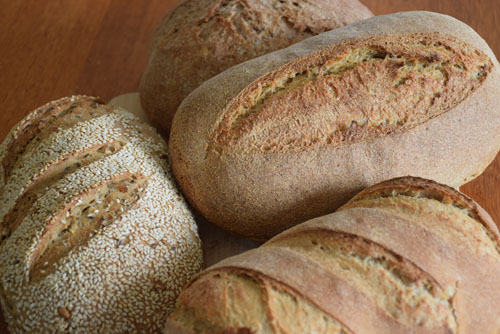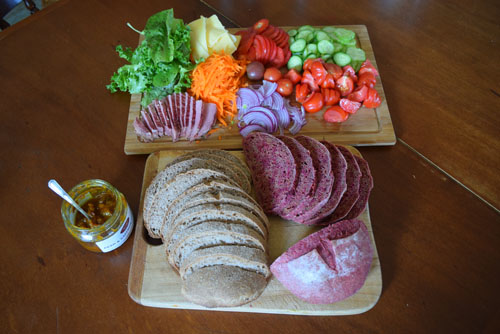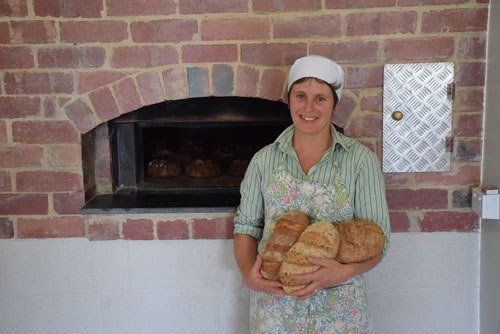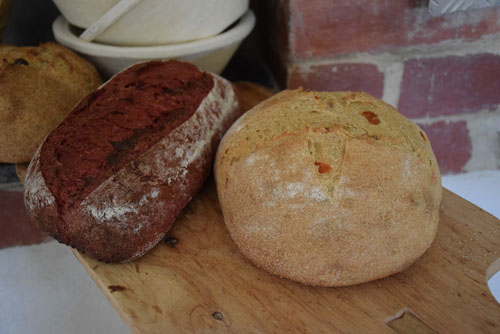 We sell our bread through local shops and at farmers markets, and we hope we can pass on some of our passion for good sourdough to you, our customers.
Oak & Swan Sourdough came into being through a love of making bread, inherited in Betsy through her mother and grandmother. Growing up on handmade bread fresh from the combustion stove, making bread was something she learnt and loved from a young age. Making sourdough came later, with a growing awareness and passion for good food. A desire to own a farm where their children could grow up, saw Greg and Betsy purchase a small property in Mardan, near Mirboo North, and build the bakery in 2015. Greg's background in plumbing was vital in bringing it all together. The bakery was named for the beautiful oak trees growing beside the dam where swans nest, at the site of the original home on the farm.

Join Our Mailing List To Find Our Latest Creations And Where To Find Them!