It's been lovely to get out in the garden over the past few days, and soak up some of this glorious sunshine. I feel like I'm storing it up for winter! Over the weekend, we've been outside with the kids; the finally finished billy cart is lots of fun and there's been a few fires to be had, jobs done around the farm, footies to be kicked, and wood to be collected for the oven. Baking was on Monday, with deliveries on Tuesday from  Dalliance in Mirboo North, to Trafalgar at Eat Live Fresh, then a quick chat with Tony and Wendy at Thorpdale Organics, who take our bread across to Warragul for us, where it goes to the Baw Baw Food Hub. Then it's off to Wonthaggi to see Tanya at Wonthaggi Health and Ecology. Greg drops the bread off at Leongatha Whole Foods on Tuesday mornings on his way to work, and there you have it! Busy but  very rewarding, and you couldn't find nicer country to be driving around in. Stella keeps me company and we generally have some tunes going.
Today Stella was my helper in planting some avocadoes and a tea tree hedge which will hopefully provide the avocadoes with some shelter from the south westerly, when it grows. We also put in some raspberries, and pulled out old tomato plants, keeping the unripe tomatoes for green tomato pickles. I've also been preserving lemons for our Preserved Lemon, Fennel, and Rosemary bread.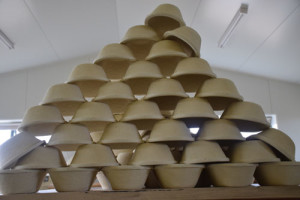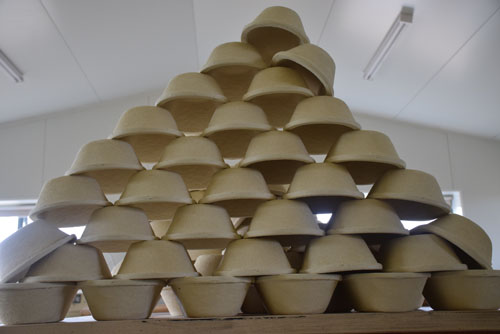 A lively time was had in the bakery yesterday afternoon, when we had a visit from the local Scouts. A group of Cubs came along for an excursion and had a tour of the bakery. They each made a little loaf which we baked in the remnants ( well over 200 degrees Celcius ) of heat from Mondays bake: while the loaves cooked they saw the mill operating, tried some different types of sourdough, ( very popular ) and had plenty of questions to ask. There were some floury uniforms and doughy fingers, but all had good fun, and were very excited to be able to take their little loaf home. It was great to see so much enthusiasm for getting hands on and such curiosity as well.
Now after all this beautiful sunshine, I think it's time for some rain…..Here's hoping!